Today is Jason's fifth birthday!
At five years old, he is a very happy and optimistic young boy who is eager to learn and make new friends. He enjoys playing games, doing activities, reading books, and watching his favorite shows like Sonic the Hedgehog and Peter Rabbit. He gets along very well with his little brother Robert and they both enjoy playing "pool" and "superheroes" together.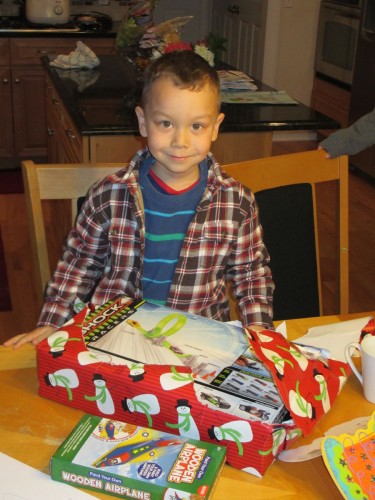 The morning started with Jason opening a few presents. There was no school today due to some unexpected snow. He will celebrate with his friends at school tomorrow.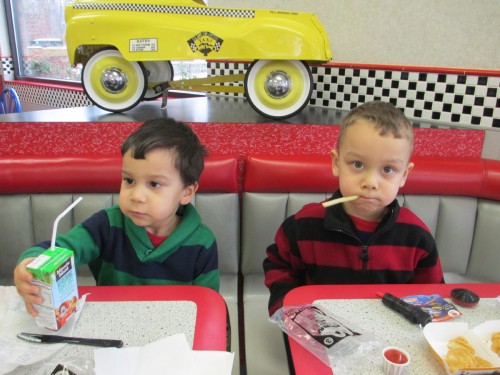 For lunch Jason and Robert ventured out in the rain and snow to go to McDonald's.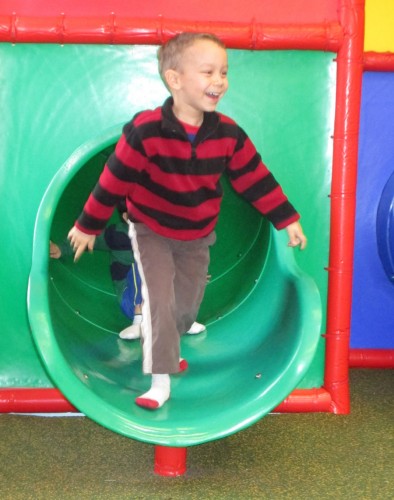 Jason had chicken nuggets and then played with Robert in the indoor Playland.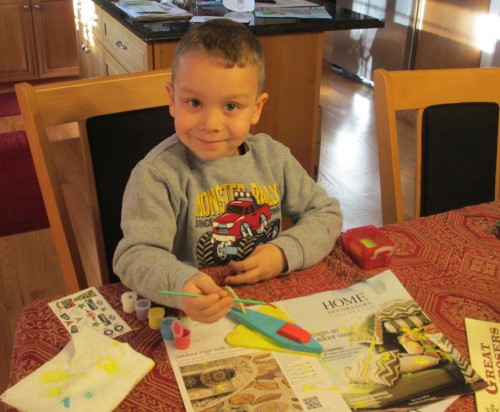 Later that evening Jason built and painted this airplane, which he unwrapped in the first picture.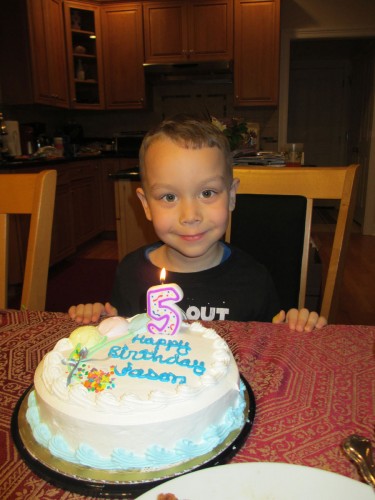 After dinner, it was time for cake.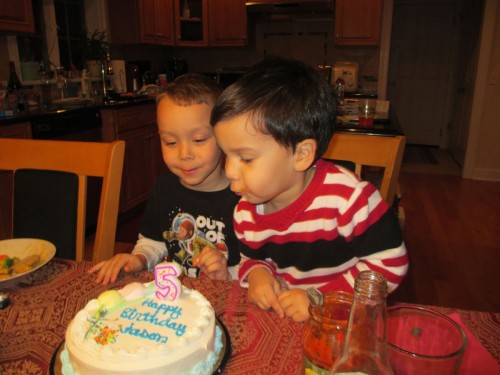 And Robert wanted to blow out the candle!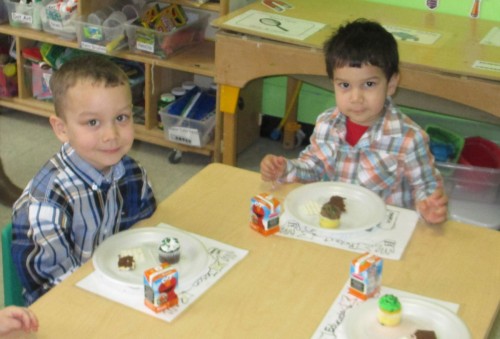 From the following day- here is Jason and Robert having birthday cupcakes at school!