Jason's favorite character is Sonic the Hedgehog. He enjoys watching the cartoons, playing the old Sega Genesis video games, reading the comic books, and playing with the toys. He has several Sonic t-shirts and Sonic pajamas, which he wears all the time.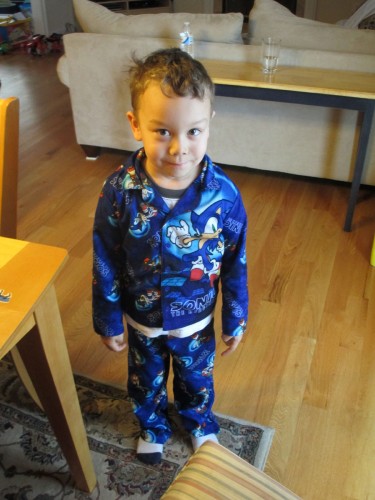 (Robert prefers monster pamjamas.)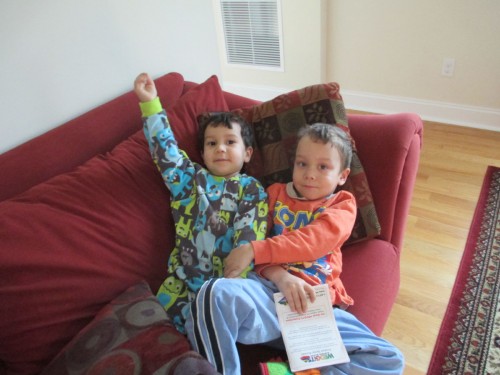 This is Jason with the new Sonic 3-inch action figure, which includes two rings for an accessory.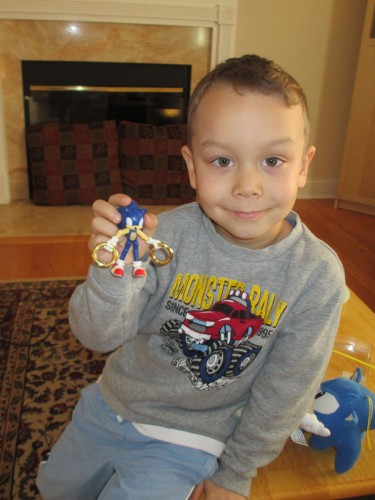 Every night Jason and his father like to read some pages from the Sonic Legacy Series of books. These 500+ page volumes include all of the comic book stories in an affordable and portable format. Jason's room has been decorated with original artwork from the comic book. Currently on display are splash pages of Sonic and Dr. Robotnic, a fantastic page by Tracy Yardley from the Sonic All-Stars Racing story from Sonic Universe #45, and a page from the Genesis storyline which includes elements from the Sonic 2 video game.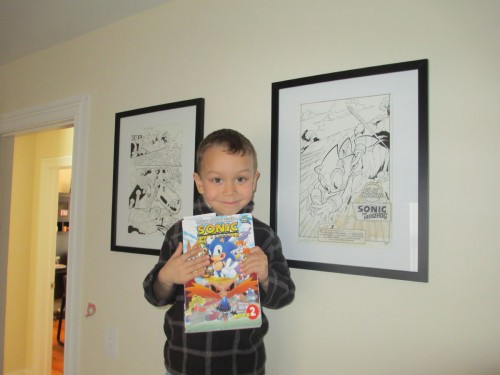 If this was all not impressive enough, Jason is also helping out a new website at HedgehogZone.com which will showcase various Sonic the Hedgehog related collectibles! The site is just getting started, but will soon contains lots of information and images of action figures, books, and original art for the world's most iconic video game character!