Lately, Jason has wanted to try out some of Robert's things.
As soon as he saw us bring out the Rain Forest Play Mat, he immediately wanted lay down there, play the music, and play with the butterflies and the horse (giraffe). He also spent the next few days playing cars on the mat.
(You can also see Robert in the rain forest at Robert.me.)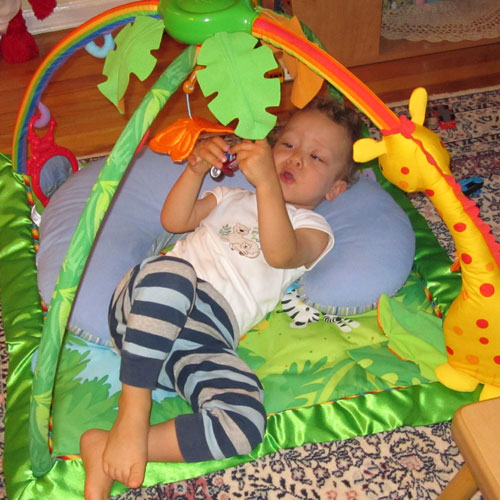 The following week, Jason wanted to lay down in Robert's stroller. He ended up playing there for about an hour. Both occasions made for some nice pictures!