Last weekend Jason and family went to the Day Out with Thomas in Essex, Connecticut. Jason has spent a lot time during the past two years playing with Thomas trains and watching Thomas videos, so the day was very special for him.
The day started with a ride on the Percy shuttle. Jason put on his special Thomas hat and badge.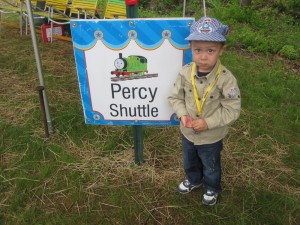 The shuttle was an open train car. Along the way we saw many old trains on the side of the track.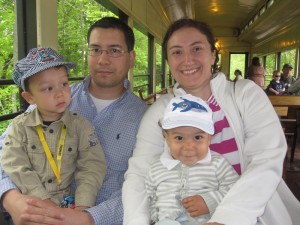 "Who's that puffing down the track?"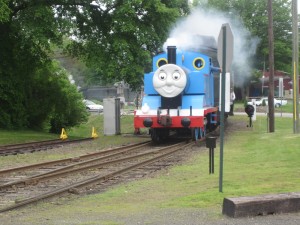 Seeing "real Thomas" seemed to take to Jason by surprise.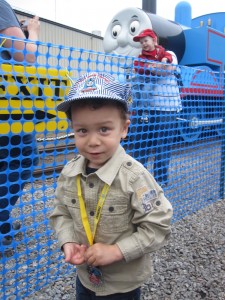 After the train ride, Jason, Robert, and Mia had fun with the play tables.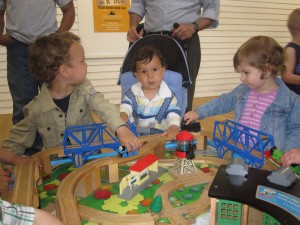 "I want really useful engines."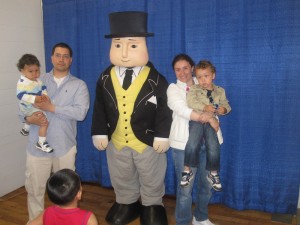 The day ended with Jason taking his friend Mia for a drive.