We're finally starting to get in the mood for Christmas. We picked out and decorated our tree two weeks ago. We did some shopping and Jason had the chance to meet Santa Clause and tell him what he wanted for Christmas- a choo-choo train and a small toy for Robert. (He later refined this to a yellow choo-choo train with a yellow track and a small train for Robert.)
Last night Jason and Mike built and decorated a gingerbread train.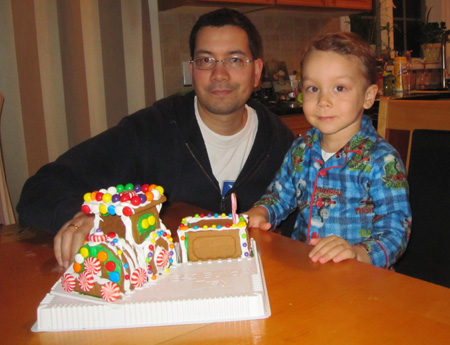 Today, Mike and Hristina went to the holiday celebration at Jason's school. Each class performed a different song, then we went back to his classroom to make a gingerbread man. After that, Jason visited with Santa and received a present.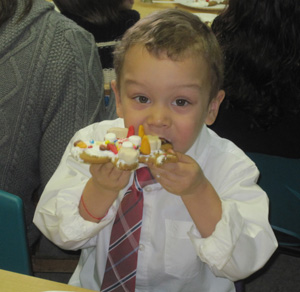 Here is a video of Jason's performance. The song is "Snow Miser."