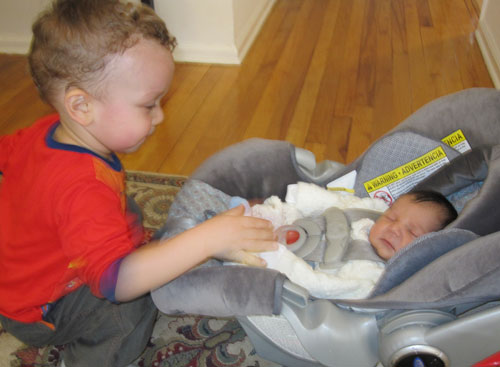 Jason became a big brother this week. Robert Alexander Zielinski was born on Monday, March 29, 2010 at 9:50 AM. He weighed 8 pounds and 7 ounces. The new baby came sooner than we were expecting, but we are happy that everything went smoothly and everyone is healthy.
So far Jason has been a good brother to Robert. He visited him every day in the hospital ( "see baby") and welcomed him home today. Jason also says "Robert", "Robert bed", "Robert crying", "Robert blanket" and more.
Jason seems to be taking everything in and adjusting to our bigger family. Every once in a while, we catch him in a thoughtful moment.